Miniature Shop Cake Counter
Yesterday, Afiq suddenly popped this question on my Facebook wall.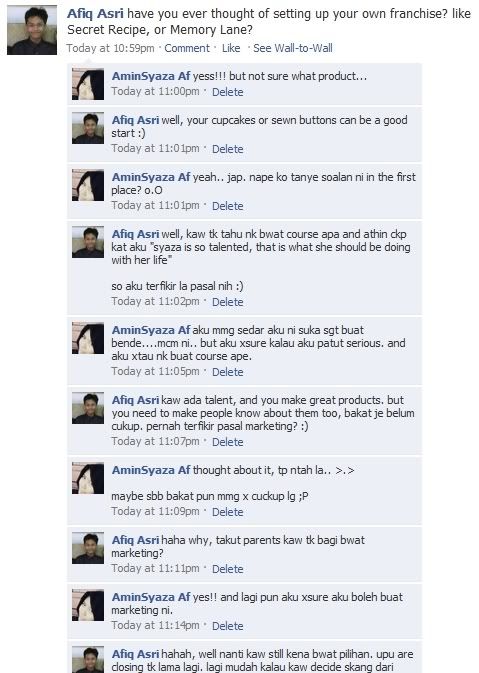 Okay. Actually, I did sometimes dream of having my very own small boutique like Butik Amani- only my dream boutique is smaller and have great decor XD
When Afiq talked about this, my mind flashed to something that Bella posted on her blog. She mention about having a cake house in the future. Of course, she was only day dreaming but it can be accomplish. I'm sure.
Then my mind wonder, what if in the future, I collaborate with Bella. She could own the cake house, but the cakes and all the desserts, will be made by me ;D
Okay, back to what Afiq said. Marketing? Business?? Is account a part of marketing?
I... don't like account... =_="

Haish... Guess I'll just keep day dreaming :/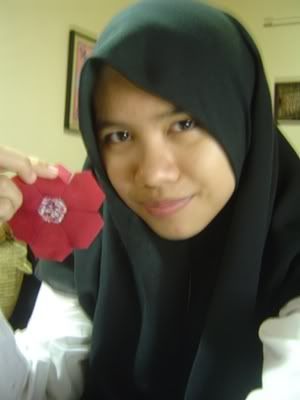 Tengah cuba buat quilt ;P
Maaf gambar blurr. Ambil sendiri
Pakai lip balm. Hahaha tu pun nak bagitau ke??!